PASSION OF LOVE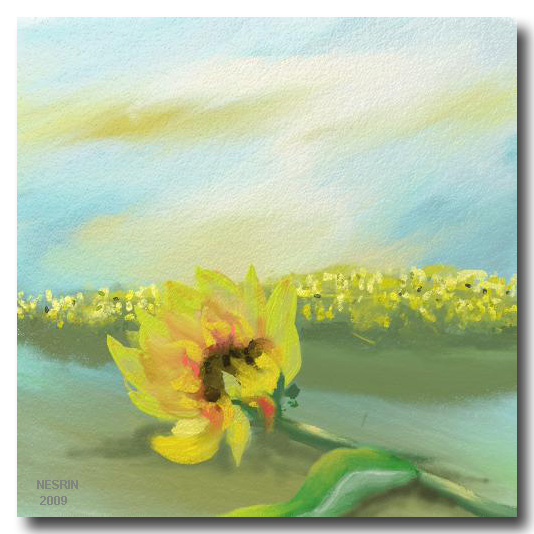 Mahmoud Said Kawash
2022 / 7 / 20

PASSION OF LOVE
(Passione d amore)
"A message that has not yet been answered"
Poem by: Mahmoud Said Kawash

Mornings with you, are the promised passion and dazzling beauty
Loyalty, purity and resonant vowel
Love of homeland, rhymes and eloquence
Bottles of perfume, love, and fair ladies
Romance and playing the flute and violin
Optimism, happiness and contentment
Tenderness and the omen of goodness
A source of tranquility, security and safety.
Mornings with you, are the meadows teeming with kindness and beauty
Fragrant streams and thousands of springs cascading from their folds and flowing coquettishly and indulgently
Gardens of Eden, rivers flowing from beneath
Bundles of dreams and the sounds of chirps dissolving in your tenderness
Breezes carrying your fragrance with sighs and longing for you
Echoes of a tune resounding with the harp in your ears
Sweet thoughts soaring high in the far sky
A source of peace and security at all times and places.
My heart fluttered and throbbed for you, in the banks of the sun
The strings of passion swayed and the images of beauty floated in your path
You immortalised the sublime nature of love and sent verses which swept you up.
Morning with you, are the joy of a smiling mouth
Your mouth, you daughter of noble origin
The whispers of great longing on a beautiful day
The smell of dew saturated with the fresh spring water.
Morning with you, are bouquets of roses and gentle breeze
Handfuls of jasmine, gardenia and waves of air in a sunny day
Flowers frolicking in the wide singing fields
Carrying pictures of beauty with sweet oaths
Swaggering and singing, as if they are coming back from a day dream.
Thank you for being you, honey
For the abundance of tenderness and warmth from you
For making my heart rejoice, and my mouth smile
The passion of affection is for you, the owner of my heart and soul
Be blessed, the owner of both, the heart and soul.
Your last message has always played with the chords of chest
It has played the chords of wishes, hopes, melodies of love and the songs of affliction
It kindled a longing that has not subsided, neither can be quenched, nor will be extinguished
This is evidenced by the fact that since I received your letter until now, your shadow plays with my dreams and does not leave them for a single moment
So don't skimp on the flood of your feelings, and never drip in love at all
Don't skimp on love and be as generous with me as you can.
Honey, longing ravages me while you are far away
Your promised nostalgia swirls around me
I whisper in your ears, so hear my plea that pierces the heart with pain
Be generous, you help my feelings, so I wave feelings for you
Be generous, I declare my love to you, so you stay in my heart.
Honey, evenings with you, are as mornings and all times
Good, happy, pure, calm and as the radiance of a sweet smile
Evenings with you, are as mornings and all times
Full of happiness, contentment and pleasure
Evenings with you, are as mornings and all times
Whispers that shower your heart with mercy, health and the best of things
Evenings with you, are as mornings and all times
Honey, ambergris, incense and perfume.
Slow down my fair lady, I seek to connect with the sister of the moon
My eyes have not seen such beauty on earth
Do I find a place in the land of magic that tells me about you, honey?
Your absence was as long as it had not been before
The longing joined it to reach with the point of the twilight
When will you come to extinguish the fire which rages in my heart?
Come on and be in touch to save my feelings
All love to you, with warm and dreamy whispers
I am worried about you and my heart needs to rest, so give it rest.
I miss you with the depth of the groans which inhabit me from the long absence
I miss you and I know all too well that loneliness will kill me
I miss you and darkness will eat me because I waited so long that I lost patience
Honey, when will you come back to me?
Greetings and peace to you in your estrangement, which I hope will not be much longer
Doesn't absence bother you as much as hurts me?
Am I still inhabiting your verses and heart,´-or-I am inhabiting the verses without the heart?

[email protected]
Note: (Passione d amore) is the name in the Italian language.
---
---
Add comment