ترجم الموضوع الى العربية

Uninterrupted bleeding!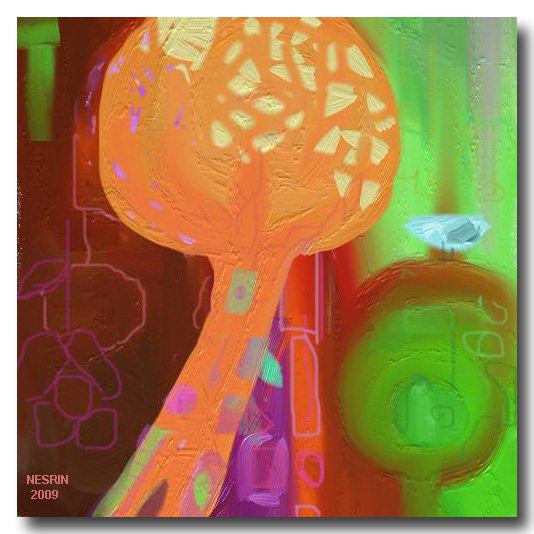 Mohamed Moussafir
2021 / 4 / 21

She ran away from her parents house when she learned about her pregnancy. She did not inform even the closest friend to her heart, even Ibrahim, the twenty-year-old whom she slept with, she was excused, he was just a university student, and he could not extend a helping hand. She definitely won t get away with it, so she decided to run away, without packing her things ...
She went to the city of Casablanca, and there, she spent long nights extending her hand for passers-by so that she could live, and fortunately for her, she got acquainted with one of the associations that are concerned with single mothers. She spent her pregnancy there and more, but, due to the growing sense of guilt, she got aphasia,´-or-she does not want to speak anymore, no one has heard from her since she gave birth ...
Her male child was five years old, so she decided to find a job, and she found it in a cafe, where she worked as a cleaner. The waiter was working there for a long time, so he gained respect from everyone, even the boss, and he was always defending her, she was really needy, and needs to feed herself and the child, and no one will accept her with all the psychological problems and the aphasia!
She puts her child in one of the kindergartens of the association every week except Sunday, he spends it with his mother in the café ...
His nanny noticed the strange behavior of the child, he was acting mischievously that does not fit his very young age, touching his peers at the back and giggling, the nanny did not pay any attention to the matter at first, but after he exaggerates, she decided to intervene, so she called him for inquiries:
- What were you doing? I saw you..
- I touch them here (pointing with his index finger towards his back)
- And who taught you that?
- Said...
- Does he touch you in your ass?
- No, he used to do that at first, now he s starting to get this (pointing to his penis) into here (pointing to his butt)
The nanny understood, but she did not know who Said would be, and after she continued the investigation, Said was revealed, and she realized that he was the waiter in the café in which his mother works and that he had sex on the five-year-old child in the café s loo.
The nanny informed the administration, and they called the mother and told her what they had learned from the child, but she got upset and furious, she did not want to sue the waiter, nor change the work, as if her mind no longer distinguishes between right and wrong,´-or-perhaps she knew everything, but she was afraid that she would lose the job, and whatever the reason, she took her son and did not return ..
---
---
Add comment