ترجم الموضوع الى العربية

EVE, THE GREAT!!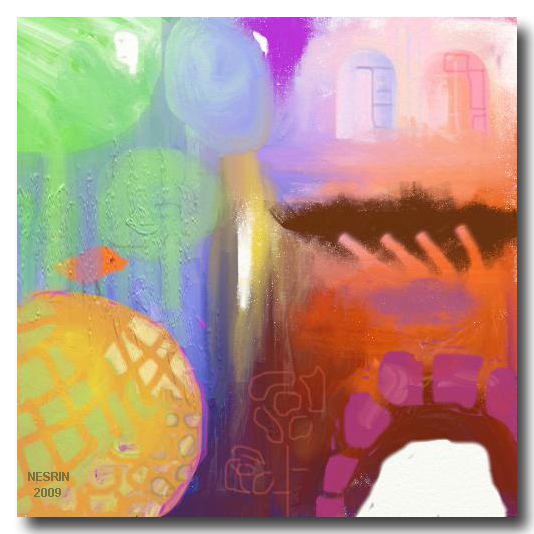 Mahmoud Said Kawash
2020 / 6 / 27

Eve, the great!!
Poem by: Mahmoud Said Kawash
(Dedicated to my youngest sister Rajaa who just finished treatment from the cursed disease...May Allah bless her and her family)

Eve is Great
How great she is
Yes she is great
And the secret of her greatness is in her motherhood
In her tenderness, kindness and femininity
And in everything she has and does

Eve amazes me
Yes, she amazes me
She amazes me by attending her enduring passion
She is the first to express her love and show sympathy
She is the first to smile and to shed tears
And often her smiles and tears mix together

She is the first to show tenderness
To experience her tenderness, try when you are sick
Or pretend to be sick
Try and get sick
Then you will see her fear for you
And feel when she wipes your head with her warm hand
Her hand is always warm!!

If you get sick and your temperature becomes high
Ask Eve to put her hand on your forehead
You will feel it's warmer than your forehead!!
How can this be when your temperature is high?
It is an amazing secret
Eve s warmth does not emit from her blood as is the case for us
Rather, it always rushes from the warmth of her present emotion!!

You see Eve a and her hand on her baby
How to do that while she is ing?
Doesn't she move her hand with feeling, as we do?
It seems that Eve does not at all
Rather, her passion always remains awake
She is always alert and ready

You can put your head on her shoulder whenever you like
Even if she is angry with you
Put your head on her shoulder
You find her hand wiping your head automatically
Wonderful!!
Why can t you do that?

Really, Eve is amazing
No wonder God "Almighty" made her deserve the best company
No wonder He made Paradise under her feet
Amazing is Eve
And great is she
And great is Adam when he reads her better!!

Greetings and appreciation to you, dear Eve
You are the mother, the sister, the wife and the daughter
The auntie and the aunt
The Sweetie and the girlfriend
It is you whom "Prophet of Mercy" said: "Have pity on her"
The Holy Prophet is truthful

Greetings and appreciation to you Eve,
Everywhere and anytime
Every moment and with every whisper!!
May Allah bless you
You are really great
How great you are Eve!!
Fin……

Note: Eve her is my sister Rajaa, may Allah bless her and her family.
---
---
Add comment