ترجم الموضوع الى العربية

Free Vanessa and Greta! Release the Free People of this World!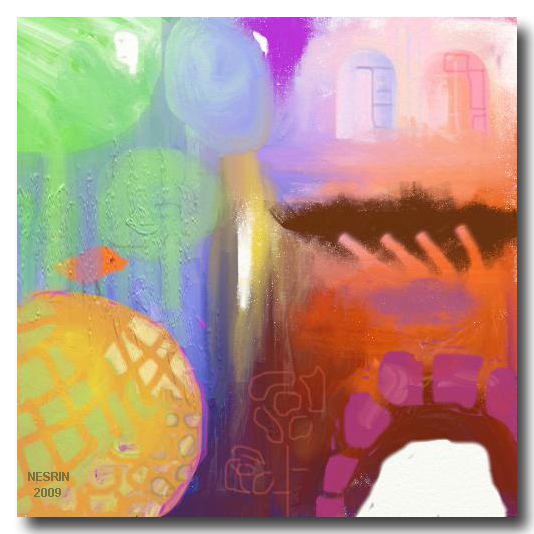 khalil Issa
2015 / 1 / 17

On the very first day of this year, the two black-dressed made their appearance, veiled, with faces white from terror and cold. Greta was reading from a paper with an Italian accented English: " We are Gretta Ramelli and Vanessa Marzullo. We supplicate our government and its mediators to bring us back home before Christmas. We are in big danger and could be killed. The government and its mediators are responsible of our lives." The video which lasted 23 seconds which was titled "Nusra front takes incarcerates Italian employees because their government is part of the Coalition against us", seemed to have been shot 3 weeks before it was aired (on youttube) since one of the girls was holding a paper in its hands with the date 17/12/2014 written on it. Few hours later, it was confirmed through the DPA (German Press Agency) that it was indeed Nusra that kidnapped the two girls: ""It is true, we are holding the two Italian women ... because their country is backing all the strikes on us inside Syria," according to Abu Fadel, a member of "Al-Nusra Front", the original franchise of Al-Qaeda organization in Syria.

Greta and Vanessa, two young women filled with love towards the Syrian people, left everything they had in Italy, their studies, friends and their families who did not understand how could someone love others in such a faraway land that much, and would decide to go there in order to aid them-;-´-or-how could someone spend months selling books and souvenirs in Italian piazzas in order to gather 6000 euros to be sent back to Syria. After doing that, the girls would usually go to protests that demand freedom for the Syrians, in the face of a Left claiming to be "anti-imperialist" going down shoulder to shoulder with an extreme right in order to back up the Syrian regime: Nusra has lied in the video when it claimed that Greta and Vanessa are "employees" since they were humanitarian workers (volunteers).

Greta (20 years old) and Vanessa (21 years) were kidnapped in Aleppo on July 31, 2014. Journalistic sources say that they were accompanied by men from the "Army of the Mujahideen" (Alliance of Free Army battalions and Islamic anti ISIS brigades ) for protection, when a group of 30 armed men kidnapped them, only three days after the girls had entered Syria coming from the Turkish border. Since 20th of September there was news which could not be confirmed, that the the kidnapped girls have twice been the target of "hostages sale" to new kidnappers. No one knows how they ended up being at the hands of Nusra Front, but what we know extremely well now is that the two girls are very lonely, not only as foreigners who came here in order to treat Syrian wounds since their very first trip on March 2014 and in a second trip after that to bring food and medical supplies, but they came as humans first and foremost as well as Italians, traveling from a country where the public opinion there is biased and almost completely supports the Syrian regime since day one, with its right-wing and left-wing parties solidly standing with the "refusionist" regime. A country that has the Pope Francis, the current Pope of the Vatican in all its magnanimity, only caring for the [Christian] "minorities" and these days it is backing up the regime since it only cares for the "violence of the Islamists" all while barrel bombs exploding [in Syria] do not stir any reprimand from it about the Syrian regime. (DailyMail, 30 November 2014). As for the Italian government response to the kidnapping, it has been a careful one, interested in leading the negotiations with the kidnappers to success. Nothing however can be guaranteed as was shown with Father Paolo in Raqqa (Syria) who we know nothing about for a year now.

Vanessa and Greta are so lonely now as testified by the disgraceful opinions of most of their Italian citizens about what happened to them that go along such lines: "The were idiots since the beginning, they should carry the responsibility of their actions", "I don t want taxpayers to loose money for their sake. Let them go to hell!", "When you love terrorists this what you get", "This is a lesson to all who want to stand with the terrorists". The frightened and shocked father of Vanessa, trying to bring some sympathy to her case in the eyes of disdainful public in regard of what happened to his daughter, said that he implored her not to travel but she insisted " What could I do? Vanessa is an adult, a golden girl, brave and responsible. I tried to reason with her, I tried to convince her in every way I could not to do what she had in mind. But when you realize that all your talk, your thoughts, and eventually all your prayers are not heard, what can you do? I could not stop her from doing what she wanted. It s not like you can take a person and tie them down. Tell me what I had to do. Was I wrong? I had to tie her down?

Vanessa and Greta are now strangled in the clasps of two kinds of terrorisms: On the one hand, the terrorism of Al-Nusra only interested in the ransom that may get to millions of dollars more than anything else, and its lie that the two young girls are "employees" is a clear expression of that. Something, which goes anyways in the same -dir-ection of the transformations Nusra has been enduring for months on now, as it tries to set up an emirate in Idlib and in the middle of Syrian, after it has crushed in the past months the Syrian Revolutionary Front (SF) in Idlib (Free Syrian Army) there. The SRF had already liberated Idlib countryside from ISIS. Al-Nusra is also taking down each now and then other FSA´-or-neutral Islamist brigades, first branding them as "corrupt" and then trying to eliminate them militarily. It has lately been responsible as well of blowing up the Imam Nawawi shrine in Daraa on 7th of January. The Nusra Front which has executed two Palestinian Syrians in the besieged Yarmouk Camp because they had "blasphemed", is repressing Syrians in what related to their daily lives already made horrible the regime crimes, to the degree that demonstrations opposing them in many regions, which have been going on for many months on with the slogan "No For Nusra! No for Asad!" have not stopped yet, much like the last demonstration that happened in Beit Sahem, the biggest one since 2013 chanted on the 6th of January. On the other hand, there is the terrorism of the world and Italian opinion, very much backing Asad and its regime and that is condemning the two girls because of their humanist commitments, whereas one should wish that such commitments would be present in each and every one of us, as they are with Vanessa and Greta, who went to help a people with half a million of people killed where hundred of thousands of Syrians much like Vanessa and Greta are currently in prisons and underground rooms with 50000 who were martyrs under torture, 150000 who disappeared, 3.5 million refugees and 9 millions of displaced inside the country, more than a million injured and mor than 650000 who are mutilated.

Kidnapping was and will always be a base and terrorist act, no matter who commits it. And Here it has targeted two young girls who enrolled from Italy as humanitarian workers in Syria, and who stood, words and deeds against the official policy of their government backing the Asad regime. Moreover, when this happened, it did under the pretext given that this was because "the Italian government is backing the Crusades Coalition against us [Nusra]", which makes the the kidnapping affair all the more base and abhorring.

Before Vanessa and Greta there has been the case of also Father Paolo as well, whom we know nothing about after ISIS kidnapped him in Raqqa on the 29th of July 2013 and who never left the children of Homs alone who were being killed, and later wandered in Europe spreading the truth about what was happening in Syria.

It is the presence of Vanessa and Greta between us which reminds us of our common humanity, and that there is a human bond that ought to gather us altogether on this earth in words and deeds, and that the Syrian Revolution is not exclusively a "Syrian" affair but is instead the original Revolution of Humanity and that all of us should be concerned to demand the freedom for the peoples and the freedom for those who work for that.

I would like to live to the day where I see young Arab girls who without taking anyone s permission and not because of sectarian belonging´-or-political creed, go as humanitarian volunteers in another country, situated in another continent where a regime is mass murdering its own people. Just Like that, a mere decision. Only then we would know that women in our part of the world are free, exactly as it would be the case of men there. Only then our Arab Nation would be alive and well.

This is what Vanessa last wrote on her Facebook timeline on the 16th of July 2014:

"Red, red like the little bed, and on the bed the little body martyred of the Aleppo s little girl whose legs were pulverized by an explosion.

Red like the spots now encrusted on the walls and the floor, in the corner of the room where there you were tortured to make you desire death, until you die in an unspeakable way.

Red like the arms of a father of Douma, a father who slaps his face and screams asking why, why should he embrace the butchered body of his son, he was just in front of the house when the shot fell, was alive this morning, as he will tell his mother?

Red as the blood, red as the carpet where the bastard murderess has walked today."

We learn so much from you: Vanessa, Greta and Father Paolo and all those who are kidnapped and imprisonned in Syria: Freedom to you and to the Free ones of the world!

Note: Vanessa and Greta have been liberated by their kidnappers on the night of 15 January 2015 for a ransom of 12 million dollars according to Nusra. The article was written days before that and appeared 16 January morning.
---
---
Add comment