ترجم الموضوع الى العربية

The Book of Machete Season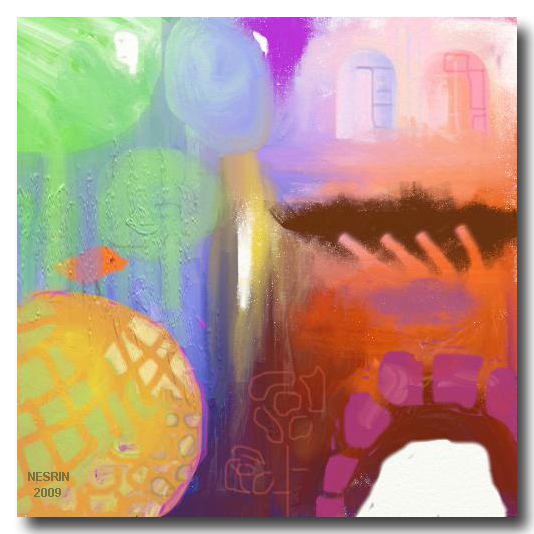 Saleem Suzah
2013 / 5 / 9

I read a lot of books, heard scary stories and faced several threats in my life, but I had never seen such a heartbreaking scene that
the book "Machete Season" depicts. It is one of those books that I will never forget, for I lived for a few unusual hours with the killers, not the survivors, as the writer wanted his readers to experience. In their prison, the "Hutu" killers spoke about what they had done to the "Tutsi" people during the 1994 Rwandan Genocide. I was shocked when I read their confessions about how they killed that huge number of Tutsis with their machetes. But I was shocked even more when I read how they rationalized their systematic killing against them. Can such ferocious killing be rationalized?


The killers in Rwanda had rationalized their killing of the Tutsis by blaming the political environment and the hatred it perpetrated. They claimed that they were brainwashed and didn't mention the anti-Tutsism that they grew up with. Jean Hatzfeld, the writer of the book, says that the killers are reluctant to admit that anti-Tutsi sentiment affected them in the marshes. "After all, someone who claims as Adalbert does - the Hutu infant was swaddled with hatred for the Tutsis before first opening his eyes to the world - might well exonerate himself to a certain extent by insisting that he was brainwashed."1 In order to hide the main reason for killing, which was anti-Tutsism, the killers had to accuse the Tutsis of bombing the president's plane. This event came after years of dehumanizing Tutsis and making fun of them. Tutsis were called cockroaches or snakes by Hutus. They were seen as subhuman and always second-class in the eyes of Hutus, and this had pushed the Hutus to brutally commit the genocide against them, after they got an official back up from the government. In my opinion, the political power and the anti-Tutsism had played major role in the Rwandan Genocide and both formed the driving force for Hutus to kill Tutsis systematically, even if Hutus didn't dare to clearly talk about their anti-Tutsism by claiming that they were brainwashed.

The routinization of task and the repetition of killing are also reasons used by the killers for rationalizing their crimes. Ignace, one of the Hutu killers, mentioned that at the beginning they were too fired up to think. Later on, they were too used to it.2 Yes, the more they killed, the more they were used to it. After days of killings, nobody was able to see his crimes because they were all immersed in that routine job and doing it everyday. "It was possible not to kill a neighbor or someone who appealed for pity, gratitude, or recognition, but it was not possible to save that person," Adalbert said.3 He and the rest of the killers were trying to also rationalize killing their neighbors by implying that if they didn't kill them, somebody else from the Hutus would do it. What a theory! In fact, one of the most important reasons behind killing neighbors was to loot their property. As Leopord said, they begin the day by killing and they end it by looting.4 So it was pretty obvious that the greed was the other driving force for this genocide since the killers, as they confessed, were not interested in working anymore. They were actually getting their money, property, cows and some harvest in an easy way now. Killing innocents shouldn't be an easy task, but it was to them, since they had no fear of punishment. At the end of the day, they were not remembering how many Tutsis they killed, but they were busy counting what they looted from them. It was not just a matter of hatred then; it was a matter of making a living also.

Here is the dangerous belief that I discovered from the killers' confessions, specifically from Pancrace's confession when he says, "There are killers with good hearts who agree to make confession. There are killers with hard hearts who feed their hatred in silence."5 It's funny how Pancrace tried to rebuild his Catholic faith on the theory that no matter what bad things people do, confession will take care of that. Briefly, they kill in the morning, and they confess in the afternoon. This is it. He also confirmed in his confession that there were pious Christians who became timid killers and timid killers became quite pious Christians.6 All the killers agreed that they didn't care about their faith when they were killing in the marshes. They pretty much knew that they were doing something wrong, but they just didn't want to discuss it since they were blindly enjoying the killing of Tutsis without the censorship of God, church or conscience. They actually blamed God since He didn't stop the genocide. They said that God was watching what was going on in the marshes, but there was no action from him to stop it, and the priests themselves said nothing on this violence either. It was really interesting how the religion got neutralized in this case. Fulgence, another Hutu killer, says:
"I was a deacon, the one who made arrangements for Christian gatherings on the hill of Kibungo. In the priest's absence, it was I who conducted ordinary services. During the killings, I chose not to pray to God….. Afterward He allowed Satan to win the match. That is my point of view. Since it was Satan who pushed us into this predicament, it is God alone who can judge us and punish us, not men, who are surpassed by the power of those other two, especially in this unnatural situation."7

Satan is always the one whom we blame when we do crazy things as Fulgence did. Fulgence was just a perfect example of how one's hatred sometimes overcomes his religion in which he cannot see the tolerance or the other good things in it anymore.

From the fourteen killers that the writer interviewed, only one of them clearly declared his remorse. Fulgence announced this, "I regret misjudging events and I regret the people who were killed. I thought wrong, I went wrong, I did wrong. An evil is spoiling my life, and my days are steeped in misery."8 In contrast, the rest of the killers were not feeling sorry about what they did. They might feel sorry because they were in prison, not because they killed a lot of innocent Tutsis. This is what Elie said, "No prisoner has paid for his remorse with his life. Not one has even tried or faked that to win a little pity. In prison, death has come with the epidemics, and with the infernal misery of the place, but never with feelings of shame and suchlike."9 He actually said more than that. He mentioned:
"In the prison and on the hills, everyone is obviously sorry. But most of the killers are sorry they didn't finish the job. They accuse themselves of negligence rather than wickedness. Those who keep saying that they weren't there during the fatal moments, that they don't remember a thing, that they lost their machetes and tripe like that, they are bowing down with the hope of evading punishment – while waiting to start all over again. Repentance may wear many faces. But it is worthless if it is not the right kind."10


From the two quotes of Elie, it's pretty obvious that the killers didn't feel guilt or remorse, but instead, they were sorry for not finishing their killings as he mentioned. This made it even harder, in case the survivors wanted to forgive them. But the killers didn't ask the survivors for forgiveness. They were asking God, whom they ignored when they committed the genocide, to forgive them. They believed that God is the only one that can pardon them, besides the authorities who can free them; they didn't look for forgiveness from the survivors. They were actually bargaining for forgiveness. They thought that they deserved the forgiveness just because they were honest and told the truth of what they did to Tutsis in the marshes. Telling the truth of how they cut Tutsis into pieces by machetes was the only thing that they offered to gain the forgiveness from the survivors. This was really funny. They didn't even try to say sorry to the survivors to be forgiven. They zigzagged, when asked about it. Alphonse was very clear when he said that if he was pardoned by the authorities and left prison after his sentence was up, he could tell even more of truth than he did at the trial. He would be able to add confessions and memories that he saved in secret for his neighbors. Alphonse added that if he were free, he would be able to give details and accounts of the situation in the marshes. He would also be able to visit houses and tell what happened to this one and that, to satisfy the survivors and receive their forgiveness. This is only if he were free. But if he were too harshly penalized and must stay in prison too long, he would continue to live there as a killer, without forgiveness, like someone who had lost everything.11 I was really surprised by how those people were thinking. They were not in a situation that qualifies them to bargain at that time. They were killers. And in order for them to be forgiven by the Tutsi survivors who had family member killed, they should have at least declared their remorse and asked the survivors for their forgiveness directly, not bargained for it rudely.

The eyewitness accounts in "Machete Season" are really surprising me on how some people turn to killers just because they are from different race or religion than the survivors' race or religion. Living with Tutsis in the same city was a problematic issue by itself in the eyes of Hutus. Adalbert mentioned that clearly when he said that a Hutu could choose a Tutsi friend and hang out with him, but he could never trust him because the Tutsi might always be a deceiver and always a natural target of suspicion.12 WOW! Adalbert definitely translated the society's view towards Tutsis and how the genocide was accurately an act of society, not just a governmental willingness. There was a historical split between Hutu and Tutsi rooted deeply into the society before the genocide's occurrence. This is why I call this genocide a social genocide since Hutus were self-motivated to deport, kill and loot Tutsis with obvious support from the Rwandan Government.



End Note:
1. Jean Hatzfeld, "Machete Season," The Killers in Rwanda Speak, trans. Linda Coverdale (New York: Farrar, Straus and Giroux, 2005), 213. (Adalbert was one of the Hutu's killers)
2. Ibid., 47.
3. Ibid., 119.
4.Ibid., 86.
5. Ibid., 141.
6. Ibid., 142.
7. Ibid.
8. Ibid., 157.
9. Ibid., 162.
10. Ibid., 163.

11. Ibid., 205.
12. Ibid., 216.
---
---
Add comment