ترجم الموضوع الى العربية

A Review on Christopher Browning Book: Ordinary Men, Reserve Police Battalion 101 and the Final Solution in Poland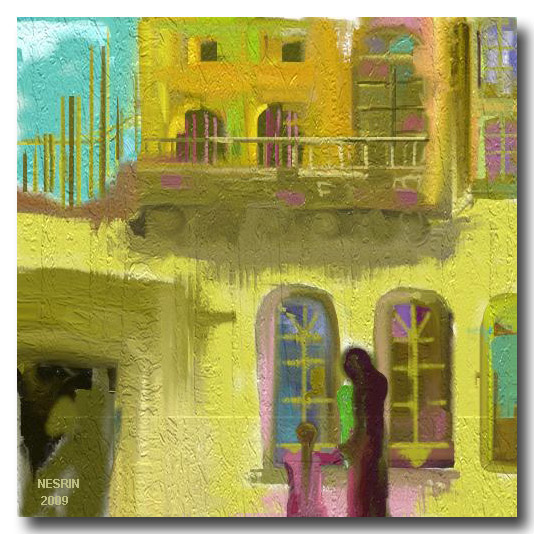 Saleem Suzah
2013 / 5 / 3

Why did most men in Reserve Police Battalion 101 become killers, while only a minority of perhaps 10 percent -and certainly no more than 20 percent- did not? A number of" explanations have been invoked in the past to explain such behavior: wartime brutalization, racism, segmentation and routinization of the task, special selection of the perpetrators, careerism, obedience to orders, deference to authority, ideological indoctrination, and conformity. These factors are applicable in varying degrees, but none without qualification."1

With this paragraph, Christopher Browning concludes his book: Ordinary Men, Reserve Police Battalion 101 and the Final Solution in Poland. Browning has actually concluded that each explanation listed above played a major role behind how those men transformed to extreme killers. He believes that these men were ordinary, turned into killers due to all reasons above. Browning obviously leaned pretty much on the two psychological experiments, Zimbardo's Stanford Prison Experiment2 and Miligram's Obedience to Authority Experiment,3 in addition to the rest of the explanations above to justify the behavior of the men of Battalion 101. But were they really ordinary?

I actually believe that Browning was not accurate in his conclusion and I strongly disagree with him that those men were ordinary and not fundamentally shaped different than us. To me, those men were representing their immediate community in which Germans adopted anti-Semitic propaganda for years prior to the Nazi dictatorship. Yes, careerism, obedience to orders, deference to authority, wartime brutalization, and other explanations listed in the Browning's quote above are important factors to change people into killers but they're still not enough by themselves if those people have no willingness to kill. Their willingness might be motivated by such factors but they were already ready to kill in aligning with their society culture. This could be obviously seen by how the German society was so crazy against Jews before the Nazi party was even elected. Actually, 18% of German society had elected the Nazi party despite of its clear Jews-hate propaganda during the national election. It wasn't a small proportion, of course!

A mere look on the policemen's confessions after the Jozefow Massacre would be enough to know how they were immersed in a very salient hatred against Jews. This is one of those sick statements that made by one of those policemen in Battalion 101: "I made the effort, and it was possible for me, to shoot only children…. My neighbor then shot the mother and I shot the child that belonged to her, because I reasoned with myself that after all without its mother the child could not live any longer."4 I personally cannot imagine that this disgusting action has come as a result of the Nazi ideological indoctrination only; it's obviously a rooted culture that designated the German society as a dominant-racism society that time. Yet another eager killer where the wife of lieutenant Brand (one of battalion leaders) says:

I was sitting at breakfast one morning with my husband in the garden of our lodgings when an ordinary policeman of my husband's platoon came up to us, stood stiffly at attention, and declared, "Herr Leutnant, I have not yet had breakfast." When my husband looked at him quizzically, he declared further, "I have not yet killed any Jews." It all sounded so cynical that I indignantly reprimanded the man with harsh words and called him – if I remember correctly – a scoundrel. My husband sent the policeman away and then reproached me and told me that I'd get myself in deep trouble talking that way."5

It was not the matter of military orders then but it was the way that those people thought, the way that they acted, and finally the way that they implemented what their racism wanted not what the authority decisions asked. It wasn't more than a pleasure beating and torturing Jews until death as a young policeman criticized his comrades when he said: "To my regret, I must say that First Lieutenant Gnade gave me the impression that the entire business afforded him a great deal of pleasure."6 Were those people ordinary? I don't think so.

Browning argues as some other people may, that the reserve policemen of battalion 101 were mechanized by the Nazi authorities to be killing robots against not only Jews but even their citizens such as: Gypsies and disabilities, and there was no choice to avoid Nazi's orders at all. To answer this argument, we should take a look on the first operation of Jews liquidation at Jozfow city, specially when Major Trapp (one of the battalion leaders) made an extraordinary offer by giving a choice of stepping out to anyone who does not want to participate in that operation.7 And we actually saw one man from Third company in that battalion had stepped forward and refused to join them.8 There was no action taken against that man except being a "coward" in the eyes of his comrades, but wasn't it better for him to be a "coward" rather than being a "killer"? If someone believed that there was no choice, what Trapp's offer would be then!!

For the operation against Gypsies and disabilities, it was kind of a secret operation, not publicly announced like what it was announcing against Jews that time. Killing German disabilities or Gypsies had not largely occurred but it was between the high leaders and some doctors in hospitals. No one dared to address the society such operations. The families of those murdered disabilities have been also mislead and not informed on how their men died by providing them fake death certificates. This clearly illustrates that the Nazi Germans haven't dared to tell the society what they're doing to their disabilities or Gypsies, but at the same time, they were pretty obvious in their racist instructions regarding liquidation of Jews. Do you want to know why? Simply, there was an initial acceptance from the majority of German society to kill Jews that time. It's the only answer I have, to be honest.

I've just watched the documentary episodes of "Auschwitz: Inside the Nazi State" on Netflix and was shocked by how some of former German policemen had confessed that they were led by their hatred against Jews during the operation of Jews liquidation. The interviewer asked one of those former policemen in the documentary movie one direct question: why did you kill Jews? He looked nervous and hesitated for a moment; he paused for few seconds and then replied: I just hated them a lot! Compared to what Browning is mentioning in his book, Lieutenant Drucker (one of battalion leaders) seriously declared how he was feeling against Jews when he said: "my attitude to Jews was marked by a certain aversion."9 Don't those confessions represent the feelings of German society at that time?

Finally, on page 184 of the book, Christopher Browning says:
"In summary, the men of Reserve Police Battalion 101, like the rest of German society, were immersed in a deluge of racist and anti-Semitic propaganda. Furthermore, the order police provided for indoctrination both in basic training and as an ongoing practice within each unit. Such incessant propagandizing must have had a considerable effect in reinforcing general notions of Germanic racial superiority and "a certain aversion" toward the Jews."10

Now, this is really an interesting quote! Browning is completely confusing me with his words above. If he already believed that the ideological indoctrination of Nazi party has had a considerable effect in reinforcing the Germanic aversion toward Jews, how he then disregarded that "certain aversion" that rooted in the society at first place and focused only on the mechanism in which Nazis reinforced it again! "Reinforce" is supposed to linguistically mean, "support" something that is already existent. Browning embedded in his quote without saying it directly that the Nazi propaganda has only reinforced the aversion toward Jews, not founded it, and this is exactly what I think after I read the book. Wasn't that a clear contradiction to what he wanted to prove?

Briefly, I think that the German society was full of hatred and racism against Jews at that time, which eventually led to be a fertile land to embrace the Nazi thoughts and father such an extreme racist group like the men of Reserve Police Battalion 101. Those men were NOT ordinary at all; they were fundamentally shaped according to the racist ideologies, which they were pretty prominent in German society at that time.



End Notes

1. Christopher Browning, Ordinary Men: Reserve Police Battalion 101 and the Final Solution in Poland (HarperCollins Publishers, Inc., 1992), 159.

2. More info on Zimbardo's Stanford Prison Experiment on this link: http://www.prisonexp.org/

3. YouTube on Miligram's Experiment: http://www.youtube.com/watch?v=BcvSNg0HZwk

4. Ibid., 73.
5. Ibid., 127.
6. Ibid., 108.
7. Ibid., 57.
8. Ibid.
9. Ibid., 151.
10. Ibid., 184.




---
---
Add comment