ترجم الموضوع الى العربية

A History of Justice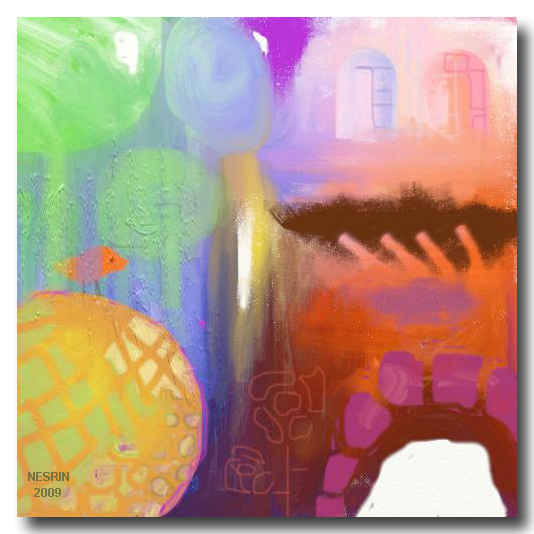 Amina Muhammad Baqer
2010 / 1 / 6

This story belongs to one thousand four hundred years ago, but its lessons are still of great benefit till nowadays, at least for me as a Muslim woman. Ali Bin Abi Talib who was the only leader that ruled Iraq with justice, he was the cousin of Prophet Mohammed and husband of his daughter Fatima. This research introduces this personality as a model of moderate Islam, and why Muslims are either Shiaa or Sunnis. It also emphasizes the fact that Islam would be different if people obeyed that man and his advices; He fought the extremists and corrupted people of his time. He was assassinated by the hands of the most extremist people on earth. Mohammed s situation was to prove that he was a Prophet of God, but Ali was not a Prophet, his situation was to prove that Mohammed s Qura n should be applied even if he died because message would not die. Whatever wrong picture people of nowadays could see in Islam; it is because of leaving the pure instructions and teachings of true Islam; Many awful, deflected movements and weird ideas have come right after assassinating this man. His family members faced the same fate; all of them were assassinated in Iraq for saying the truth and calling for justice and equality between people. Al-Wahabia movement could be the worst example that represents Islam, it appeared in Saudi Arabia with a distorted version of Islam, in fact its aim was to destroy the religion in general and to tell people to do bad things that no other religion could have! Its newest heresy was the terrorism under the name of Jihad, they go to kill people who live peacefully in their countries, and this is totally different from the ideologies of real Islam. History of Islam has a lot of misleading and wrong stories that tried to praise dictators. Caliphs who came after Mohammed took over the rule of Islamic government that Mohammed built and they misled people and gave very bad picture of what a Muslim leader could be.

This research aims to show a picture of good Muslim leaders who fought the extremism in their time. They called for equality between poor and rich people, and they stood against slavery. They called for women s right of life at a society that was burying women in the day of their birth! They called for the principle of Human Rights before one thousand fourteen years ago. So these are the real Muslim leaders that we need to know in order to have better understanding of Islam and its merciful message that is similar to all religions in love and peace between all Human Beings.

If you ask any Iraqi about Ali Bin Abi Talib, was he just or not? Then you will find one united answer, Ali the successor of Prophet Mohammed was the only Leader who ruled Iraq with justice. He ruled Iraq after thirty years of Mohammed s death, for this reason Iraqis glorified him after his death. If you visit the holy city of Najaf in Iraq, then you will see his shrine filled of people, everyday they come since the first light of dawn to pray there, to get wisdom, faith, bravery and inspiration under the dome. Do not be surprised if you see them kiss his gold door! Iraqis never see a justice like the one practiced in Ali s time. Yes, they kiss the door of that man s shrine, the man who used to eat barely and salt, equally with the poorest people in his country, because poverty was a big problem. One day he said "If poverty was a man, I would kill him!" A famous Iraqi sociologist said in his explanation for this sanctification to Imam Ali that it is because of the fact that Iraqis blamed themselves to loose the opportunity of understanding and obeying Imam Ali; he preceded his time calling for the rule of law and Justice. Most of the rulers who came after him were mere dictators. Yet there was a good leader in the modern history of Iraq. Abdul-Karim Qasim , who was the Prime Minister of Iraq in 1958. Qasim was not a religious leader, he was a Commander. Iraqis used to remember his days, wishing to have a patriot leader in nowadays life, as it is seldom to find good rulers in Iraq.

Imam Ali was the father of the grandchildren of Prophet Mohammed Hasan and Hussein. All his family members were assassinated in Iraq in the famous battle of Kerbalaa. Ali was chosen by Muslims in Madina to be the ruler of the Islamic empire, and before that he was appointed by Mohammed himself to be his deputy but people ignored Mohammed s will directly after his death because they were greedy for power and the big post Mohammed left behind.

During Ali s rule people found out that justice and rule of law are very difficult to be accepted because he applied justice and equality on all people equally. People of high class were angry because they did not want to be at the same level with poor people, but after his murder people realized that he was the only one that ruled Iraq with justice; those who followed his rule are now called Shiaa. On the other hand, another group that is now called Sunni disobeyed and rejected Mohammed s will and chose to do what they want ignoring the will. As a matter of fact, Ali stayed patient and did not want to create problems for Muslims because of that disobeying. Then three Caliphs came after Mohammed. Thirty years later, all Muslims came to Ali s house and insisted on him to save the Nation of Islam by being the Ruler. He chose Najaf in Iraq to be his Capital. In fact all Muslims like Ali; either they are Sunni or Shiaa because they do believe in his justice, his progressive ideas, and his wisdoms.

December the 5th of this year 2009 happened to be the 18th of Thi Al-Hajj of the Arabic year 1430. This is the day when Mohammed declared Ali as his deputy. Shiaa used to celebrate this day as the Inauguration of Imam Ali. In Iraq people used to have a big celebration, it is considered as The Greatest Eid, people used to distribute Kandy, to celebrate and to congratulate each others of being followers or Shiaa or supporters of the Greatest Just Leader in the history of Muslims. For Iraqis it is more special because Iraq never had the opportunity to be ruled with justice; Iraqis have very limited memories about good leaders.
The website Human Rights in Islam states that "The United Nations has advised Arab countries to take Imam Ali bin Abi Talib as an example in establishing a regime based on justice and democracy and encouraging knowledge. The UNDP in its 2002 Arab Human Development Report, distributed around the world, listed six sayings of Imam Ali (AS) about ideal governance. They include consultation between the ruler and the ruled, speaking out against corruption and other wrong doings, ensuring justice to all, and achieving domestic development. The UNDP said most regional countries are still far behind other nations in democracy, wide political representation, women s participation, development and knowledge. The UNDP quoted the following sayings of Imam Ali in its 2002 Arab Human Development Report"

First saying was "He who has appointed himself an Imam (ruler) of the people must begin by teaching himself before teaching others. His teaching of others must be first by setting an example rather than with his words, for he who begins by teaching and educating himself is more worthy of respect than he who teaches and educates others."

Second saying was important because it shows the nice way government should use when collecting taxes from people, it states "Your concern with developing the land should be greater than your concern for collecting taxes, for the latter can only be obtained by developing; whereas he who seeks revenue without development destroys the country and the people."
Third saying was "Seek the company of the learned and the wise in search of solving the problems of your country and the righteousness of your people."

The fourth saying was about encouraging people to speak up regarding their problems, it states "No good can come out in keeping silent to the government or in speaking out of ignorance."

The fifth saying was "The righteous are men of virtue, whose logic is straightforward, whose dress is unostentatious, whose path is modest, whose actions are many and who is undeterred by difficulties."

The sixth saying was about choosing the right persons to rule his territories, because his government was similar to the federal system of nowadays life, he says "Choose the best among your people to administer justice among them. Choose someone who does not easily give up, who is unruffled by enmities, someone who will not persist in wrong doings, who will not hesitate to pursue right once he knows it, someone whose heart knows no greed, who will not be satisfied with a minimum of explanation without seeking the maximum of understanding, who will be the most steadfast when doubt is cast, who will be the least impatient in correcting the opponent, the most patient in pursuing the truth, the most stern in meting out judgment, someone who is unaffected by flattery and not swayed by temptation and these are but few."

Imam Ali was famous for his justice, his faith, his bravery and his wisdom. His wise words were collected in a book called ( Nahj Al-Balagha) which means "peak of Eloquence" , despite the fact that all books that were talking about his justice were forbidden in Iraq before 2003, but this specific book was not, in addition to few other booklets that were sold in bookshops about his famous wise words because they are used in everyday life, so they were allowed. People of Iraq used to say "Imam Ali said" in their examples or their ordinary talk.

"Imam Ali Bin Abi Talib and the Human Rights" was an Arabic book written by a Christian Writer, George Jordac from Lebanon, who wrote about Ali with passion and eagerness, He thinks that no other great man in the history could tell you the famous saying that is now part of the UN quotes: "People are two either your equal in humanity or your brother in religion", and the writer thinks that there are little people who lived their lives applying these principles. He was brave not only in his body, but he was brave by his soul, intellectuality, his knowledge and his power. If you read the Arabic version of that book you will see how amazing is to have analysis about Muslim leader by Lebanese Christian writer.

The concept of Sunni and Shiaa has started directly after the death of Prophet Mohammed, as he continuously used to stress the necessity of adherence to Al-Thaqalain (The Scripture and his pure progeny). In the last hour of his life Mohammed asked for an inkpot and a sheet to write on it to the nation what would protect them from going astray after him. These and others were signs of the Prophet being worried about the future of the Islamic progress.

According to this book Imam Ali bin Abi Taleb. (The Commander of the faithful) Al-Balagh Foundation. Google Scholar. Web. "After the death of Uthman bin Affan, the third Caliphs, the nation unanimously turned to Imam Ali and gave him the pledge of allegiance as caliph. They were overwhelmed with a wave of affection towards him. However, Imam Ali rejected them saying: "Let me alone, and go in search of someone else..."

The book also states that he was not deceived by people insisting, it states "Imam Ali was not of those who could be induced by post and position and thus, or to be responsive to the people as soon as they rushed to him. For him leadership is worthless if it does not enable one to establish right and abolish wrong. Therefore, he did not respond, at first, to the pressure of the people. He wanted to subject them to a test to make sure that they had the capacity to receive his programs and take to his plans, should he accept the rule. So, despite the fact that the sacred capital, the "Illuminated Madinah" insisted on choosing him and expressed its persistence in actual demonstrations and crowded gatherings, so much so that the desire became unanimous, he was not pressed to accept hastily. At last, finding the people still persisting in pledging their allegiance to him, he accepted the caliphate on certain conditions"

The book also talked about his reformation in the economic system "Simultaneously with reforming the political system, Imam Ali started to revolutionize the economy of the state. No sooner had he begun his rule, than he cancelled the method of distributing wealth which had formerly been followed. He replaced the discriminate way of distributing money by a system based on equity as practiced by the Mohammed. So, all forms of discrimination in dividing the money among the people, was cancelled by the Imam stressing that fearing Allah, priority in embracing Islam, fighting for the sake of Islam, or companionship with Mohammed, were not matters which gave their owners any sort of distinction in this world."

The book also mentioned the impact of his assassination; it states "The crime of assassinating Imam Ali remains one of the most cruel, brutal and hideous, because it was not committed against one man, but against the whole rational Islamic leadership. By assassinating Imam Ali, they actually aimed at assassinating the message, the history, the culture and the nation of Muslims embodied in the person of Imam Ali bin Abi Talib. In doing so, the Islamic nation lost its guide of progress. "





---
---
Add comment