ترجم الموضوع الى العربية

"Death in Thirty and Burial in Eighty" - Preventive psychiatry 1-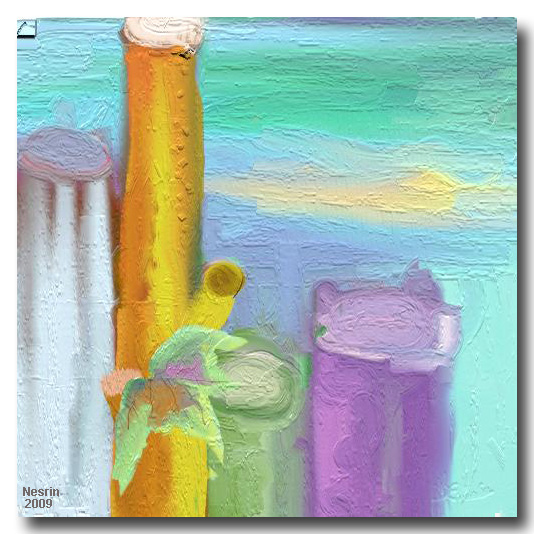 Lama Muhammad
2019 / 9 / 23


Do not go to the furthest end, to the maximum polar option. Example:
If you get sick, it does not mean you will die ..
If you disagree with a dear one, that does not mean you lost him..
If you admire someone, it does not mean you fell in love ..
If you are ditched by someone, it does not mean the end of life ..
If you grew up, it does not mean you became an old man ..
And in relation to this and that, do not go to great lengths in your judgment.. Man is like a globe, where found a sea and a mountain, a volcano, deserts and forests, and rivers of pure water.
There would still be a place for extremes. Love to an extreme to reap love. Love deeply, strongly,
and try as much as possible to accept that humans are variant planets, and that man is like a globe.

"Braids of Forbidden Trinity" "Lama Muhammad"
******************

While physical suicide ranks first in psychiatric fears globally, emotional suicide is common around the world... yes, we meet many people who handed their goals and dreams before their lives to the control of death.


Ethereal suicide is under-diagnosed and inevitably does not take any place in the policies to support mental health from the smallest country in the world to the United States.


We all know someone whose life ended after severe trauma while he is twenty-five year old ..
Or another who changed the course of his goals to ensure the summit of his children, ended up working day and night like a robot...

We all met an exceptional talent buried by untreated mental illness, we see children whose lives were destroyed by a depressed mother who died emotionally´-or-a bipolar father who killed his goals before his children rights to dream.

How many young people have become victims of addiction routes?
It is painful how going to school is becoming an adventure in which the child fears extremists bombing´-or-terrorists shooting…

Who is responsible for millions of lost dreams and goals for young people in the age of roses…

**************
--What is the solution?

--Preventive psychiatry

This is not just a medical specialty, but a field of life that ---dir---ectly interferes with social and economic realities, and helps solve intractable problems radically rather than naive solutions on one scene - for example, terrorists bombings -

The program to combat emotional and ethereal suicide must occupy a large area in the plans of states and governments .. And most importantly the electoral programs…

Saving the people from the tragedies of "standing death "… "death in thirty and burial in eighty"…

The big project is a renewal of human potential, the health of our children, the safety of dreams and goals of our youth.

Let the voices of reason come against stigma and spread the culture of preventive psychiatry as we try to find the perfect candidate to govern our countries ...

To be continued…..


---
---
Add comment