ترجم الموضوع الى العربية

Paul Bowles' search for wisdom and ecstasy in the world of spirits and sorcery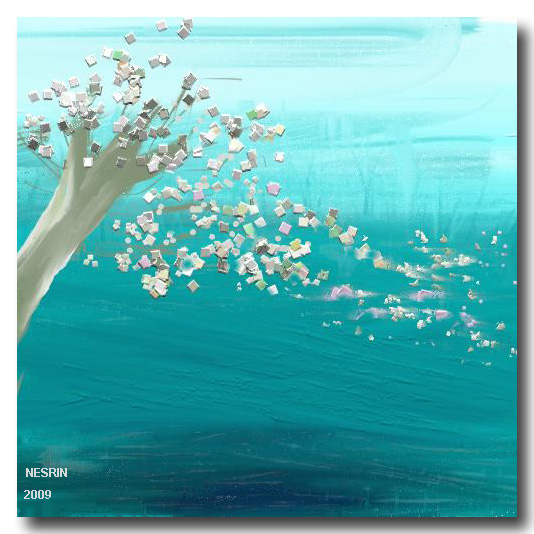 Aziz bakader
2010 / 6 / 5

Paul Bowles' search for wisdom and ecstasy in the
world of spirits and sorcery


Many famous figures of the West have been charmed by the enamoring landscapes and cultural rituals of the Maghreb. Among, Paul Bowles stands out as one of the most attached persons to this mysterious part of the world, notably Morocco. "For many in the west one term (Bowles) cannot be invoked without calling to mind for the other term (Morocco)" (A. Hibbard, 2004, p.9 ), says Allen Hibbard.

His dislike for the modern life in the United States, where he was born, was so strong and induced him to be in incessant search of some exotic and fantastic places that would give him 'wisdom' and 'ecstasy'. In 1931, Bowles responded to Gertrude Stein's suggestion and went to North Africa (precisely Algeria and Morocco).
The first time P. Bowles set foot on North Africa, exactly Tangier, he immediately fell in love with the place; it was a 'coup de foudre' and a dream-comes-true to a man who was ready to give up the modern life of America for the contentment of his soul. He says: "if I said that tangier struck me as a dream city, I should mean it in the strict sense" (P. Bowles, 1972, p.128). From the first time he saw the landscapes and mountains of North Africa on, a solid relationship was formed between the two and both his identity and psyche became so closely related to this new land, and ended only with his death in 1999.

In fact, his early life in the United States was hard, unpleasant and characterized with sufferance and solitude because of his father who tried once to kill him when he was barely two months. He hated his father and the individualistic modern life of America. He was sure it wouldn't provide him with the motivation and inspiration he needed to flourish his artistic and literary talents. He then began his search for remote and exotic places where magic and supernatural rituals still held sway; places which would, Bowles assures, provide him with freedom, wisdom and ecstasy.

Tangier constituted what Bowles had longed for for ages. At that time it retained a certain appeal, as Allen Hibbard contends: "It(tangier) has been touched by fewer of the negative aspects of contemporary civilization than most cities of its size" (A. Hibbard, 2004, p.18). Besides, Tangier was an international city during the Spanish and French occupation of Morocco, and it was a meeting-point for different people of different cultures; 'kind of border town and a perfect setting for intercultural intrigue', to borrow the words of John Maier.

This made Tangier very famous worldwide and pushed many writers of fiction, painters, musicians and anthropologists to come there and exercise their artistic endowments. Bowles himself confessed that his personal psyche seemed to be affected by the sight of North African mountains. He says: "on the second day at dawn I went on deck and saw the rugged line of mountains of Algeria ahead. Straightway I felt a great excitement; much excited; it was as if some interior mechanism had been set in motion by the sight of the approaching land… I had always been vaguely certain that sometime during my life I should come into a magic place which in disclosing its secrets would give me wisdom and ecstasy- perhaps even death." (Paul Bowles, 1972, p.125).

Actually, North Africa, for Bowles, grew to be a manifestation of his inner being. His concrete interaction with North Africans, whose language, history, customs and religious beliefs have been radically different from his own, enabled him to understand his personality and to develop a certain personal wisdom. It's a process of understanding oneself through the 'other'. In addition to this wisdom, his new home supplied him with the freedom and spiritual uplift he had been looking for.

The world he came to was a place of mystery and inscrutability; a land of trance and spiritual music, spirits, sorcery and many other far-fetched practices that were beyond the capabilities of mind. It ought to be stressed that magic and supernatural beliefs in the Moroccan society boost up his amazement and excitement and sparked his imagination and creativity. In fact, the term magic and other terms like sorcery, amulets, spells, poison, jinn, etc. frequently appear in his fiction. He seems to be aware of this world of magic and spirits and able to insert and interpret them in his novels and short stories. Bowles says:
"I relish the idea that in the night, all around me in my sleep, sorcery is borrowing its invisible tunnels in every direction, from thousands of senders to thousands of unsuspecting recipients. Spells are being cast, poison is running its course; souls are being dispossessed of parasitic pseudo-consciousness that lurks in the unguarded recesses of mind." (P.Bowles, 1972, p. 366)

These lines show that Bowles had a good knowledge and acquaintance with the Moroccan culture, especially those aspects of magic and supernatural creeds, which are difficult for westerners to comprehend. Most of his novels and short stories try to depict and interpret this enigmatic side of the Moroccan culture. His short story "THE EYE" is an example of how the westerners see and interpret the socio-cultural norms and the belief systems of the Moroccan society. This two-thousand-word story, which was written in 1976 and is included in Bowles' collection of "Midnight Mass" (1981), is not certainly as famous as his" The sheltering Sky" or the stories included in The Delicate Prey. However, it highlights nearly all P. Bowles's main themes. It concerns those western characters that defy the cultural differences and geographical borders and venture outside their dull and individualistic societies towards places they know nothing about. Eventually, all they get at is total loss, nothingness, and disillusionment.

THE EYE brings into contact characters of different cultural backgrounds: a Canadian man named Marsh and the Moroccans: Larbi, Meryam and Fqih. This encounter mirrors up the cultural differences and antagonism between the west and the east, and leads those characters into situations of misunderstanding and conflict.

As a matter of fact, Paul Bowles explored literarily what the Moroccan futurist Mahdi Almandjra and the American political scientist Samuel Huntington would give later a political dimension in their 'The First Civilizational War' and 'The Clash of civilizations', respectively.

This strong relationship between Bowles and the Maghreb was cut during the Second World War. However, when the war ended he wasted no time to come back to his fantastic world. Being bored with his life in New York, he managed to obtain in advance for a book and used the money to return to North Africa where he wrote his first novel 'THE Sheltering Sky'. From then on until his death, Bowles relationship with the Maghreb suffered only brief periods of interruption.

________________________
Allen Hibbard: "Paul Bowles: Magic and Morocco."
Paul Bowles: "Without Stopping".




---
---
Add comment